Engineering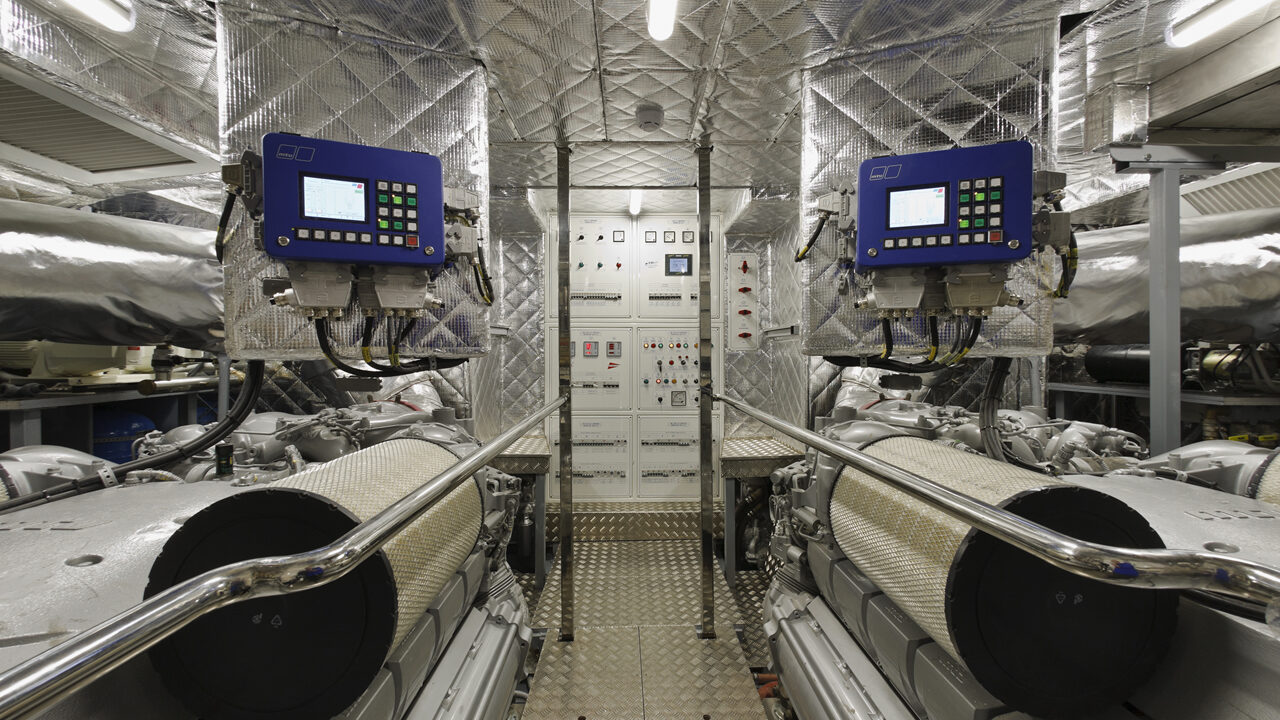 A Maintained Engine Room Keeps You moving
The engine room is actually the heart of the yacht. As with everything this heart needs to be in good shape. IYS holds the knowledge to help you to get the job done. We support, advice and supply everything you need to keep the vessel running. Any job, great and small, from supplying a light bulb to getting you a new propellor. IYS can help you with any supplying needs. Shoving a box from A to B is easy. Helping you to get the correct part is a different game.
Electrical/AVIT components
IYS works together with the biggest distributors for your superyacht spares in Europe and North America. This is one of the first links in your supply chain. Getting proper knowledge and fast responses for your requests are key to keep guests happy. Fast delivery times and correct parts will make the difference. From a simple fuse to a complete control panel. The modern megayacht can't be without a decent AV and IT system. Which makes it necessary your supplier has the right contacts to access these important superyacht items.
Machinery/Engine parts
Without a working engine your superyacht will not move. IYS holds supply licenses for almost every large engine manufacturer. Int. Yacht Services has excellent relationships with manufacturers like Caterpillar, MTU, MAN, John Deere, etc. etc. This coöperation will help you get the right price and the fastest delivery. Full access to superseded items and correct advice. Besides engine parts IYS is specialized in pumps, valves, hydraulics and pneumatics. Brands like SPX/Johnson, Speck, Calpeda, Scot Pump are supplied on a daily basis. Any overhaul can be supplied through the team of IYS. Even during yard periods the crew of IYS can assist you getting the overhaul done for you.
Tools
Everyone knows the expression: "The right tool is half the job". IYS has a massive range in tools ready to outfit the biggest tool box. From regular hand tools made by Stahlwille or Facom, to Dewalt or Festool power tools. Not big enough? Welding or lathe machines is all available with short lead times. Just let us know the requirements or space and we will assist and give you advice on the right tool.
Our main brands